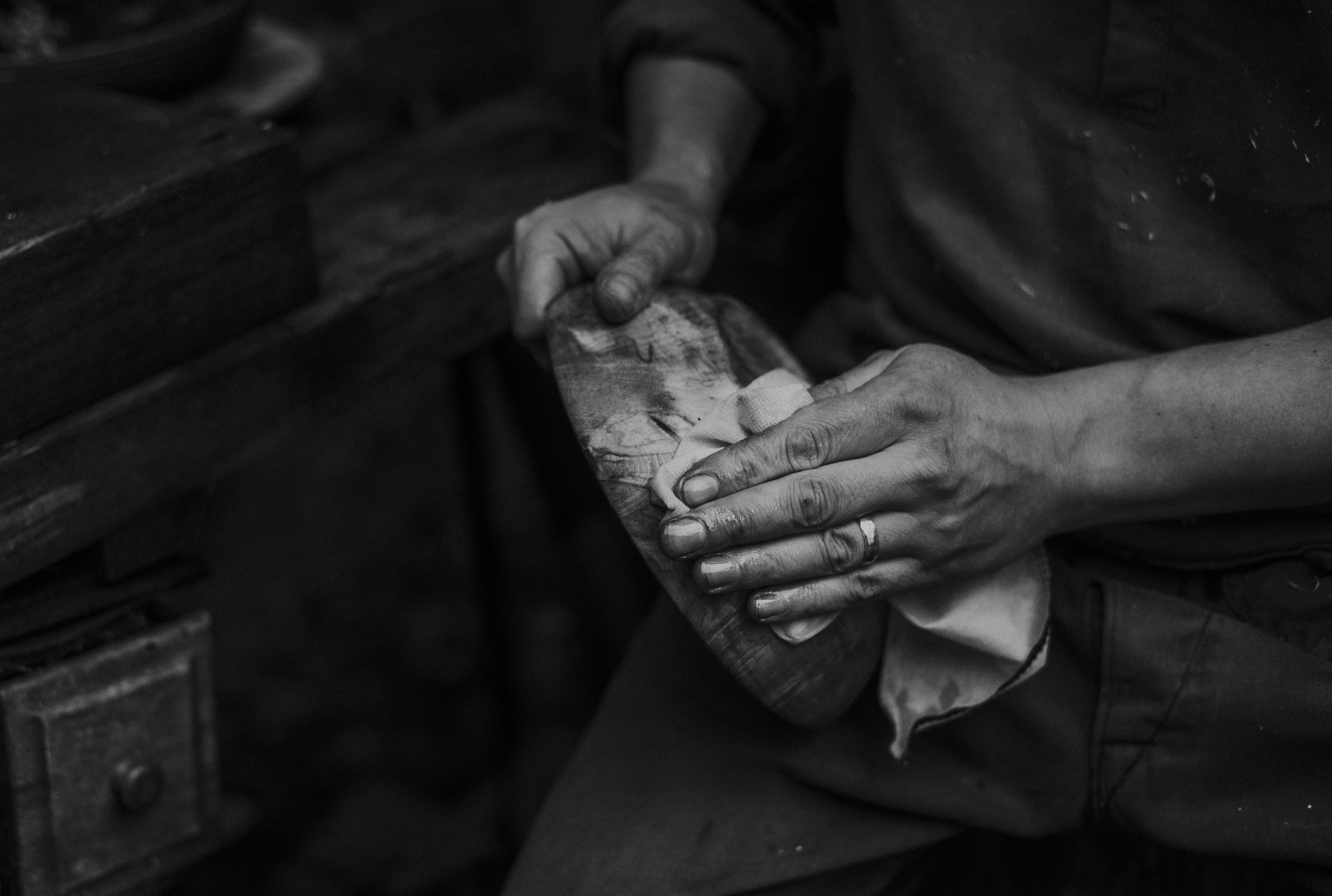 Your Wooden bowls and utensils will last for many years if maintained and cared for properly.
Untreated wood will always try to achieve equilibrium with its environment. It will absorb or loose moisture from the air around it. Once seasoned, products are finished with an oil or wax to prevent this. The oil nourishes and protects as well as bringing out the unique characteristics of the wood. I treat all my products with a food grade tung oil which is made from the nuts of the china wood tree. This durable natural finish provides good water resistance and protection against food acids and alcohol.
Because wood is a natural material, your bowls surface and appearance may change and evolve with time. The effects of frequent use and washing with detergents may cause the surface of your bowls to fade or dull. In order to keep the desired finish and lustre it may be necessary to re-apply some oil from time to time.
Washing and Drying
You can clean your wooden pieces with warm water, a mild detergent if necessary and a soft sponge. Avoid submerging or prolonged soaking in water, as this will increase the risk of them swelling and cracking. Dry your bowls with a tea towel and then allow to fully air dry before putting away or stacking.
Never put a wet bowl next to a heat source to dry as it will crack
Not suitable for microwaves or dishwashers
Oiling and maintenance
All products have been finished with natural tung oil. I use this because it is rated as one of the most durable and safe natural oils available for food contact products. It is also what is known as a 'drying oil' which means it hardens when exposed to air thus providing a water proof barrier. The finish on your bowl should last a long time but it is always a good idea to treat your bowls to keep them nice for years to come. When you feel the need to re apply an oil you have several options. You could use tung oil (make sure it says food safe on the bottle, as many commercial brands add nasty thinners and drying agents) Alternatively you could use a good quality walnut or coconut oil from your local health foods store.
Oiling tips
1: With a soft lint free cloth, rub a generous amount of your chosen food safe oil on all sides of the bowl
Allow the oil to penetrate the wood for a couple of minutes.
Note: Tung oil should should not be allowed to dry before wiping off the excess as you will end up with hard lumps and shiny spots.
2: Using a clean lint free cloth, wipe off the excess oil and buff dry.
3: Allow the bowls to sit on an old tea towel or similar material until fully dry. Drying times vary with different oils so check the manufacturers instructions or if in doubt, 24hrs should be fine.
Some strong coloured foods may cause a bit of staining on the wood. I tend to allow this to add to the natural patina that builds up on the bowls over time, Any unsightly stains or marks can usually be removed by gently sanding back with aluminium oxide abrasive paper. Remember to always work your way through the grits from medium to fine and finishing off with 400 or 600 grit or even and extra fine 000 wire wool. Once the stains are removed, clean off any dust and follow the re oiling steps above.
Any questions or concerns please get in touch via the contact page or through my facebook or instagram